Speaker Ⅰ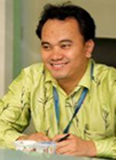 Prof. Badrul Hisham bin Ahmad
IEEE Senior Member, Distinguished Professor/PhD Advisor
Universiti Teknikal Malaysia Melaka / Faculty of Electronics and Computer Engineering
Biography:
Badrul Hisham Ahmad graduated with honours degree in Electronic and Communication Engineering from the University of Leeds, UK in 1998. He received the M.Sc. degree from University Kebangsaan Malaysia in 2003 and Ph.D. degree from University of Leeds, UK for a thesis on the design and development of SIW filters in 2008. His area of interest is Advance Microwave Filters and Antenna Propagation. He is also an active researcher with a good track record with a number of research projects in RF and Microwave Engineering. He has published more than 200 journals and conference proceedings. He is a Senior Member of IEEE and a member of International Steering Committee of Asia Pacific Microwave Conferences. He is the General Chair of Asia Pacific Microwave Conference 2017. Currently he is a Professor of Microwave Engineering in Universiti Teknikal Malaysia Melaka since 2018.
Speaker Ⅱ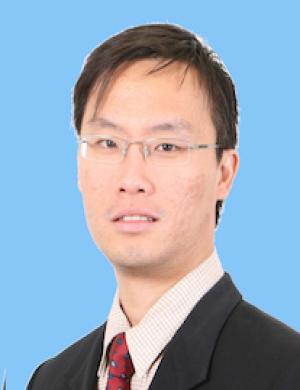 Prof. Chee Seng
Universiti Malaya, Malaysia
Biography:

Chee Seng is a Full Professor with the Faculty of Computer Science and Information Technology, Universiti Malaya, Malaysia. He is leading a research team that specializes in computer vision and machine learning where his team has published more than 100 papers in top peer-review conferences (CVPR, NeurIPS, IJCAI etc) and journals (TPAMI, TIP, TMM etc).
From 2020-2022, he was seconded to the Ministry of Science, Technology and Innovation (MOSTI) as the Undersecretary for Division of Data Strategic and Foresight, as well as the Lead of PICC Unit under COVID19 Immunisation Task Force (CITF).
He was the recipient of Top Research Scientists Malaysia (TRSM) in 2022, Young Scientists Network Academy of Sciences Malaysia (YSN-ASM) in 2015 and Hitachi Research Fellowship in 2013. Besides that, he is also a senior member of IEEE, Professional Engineer (BEM) and Chartered Engineer (IET).